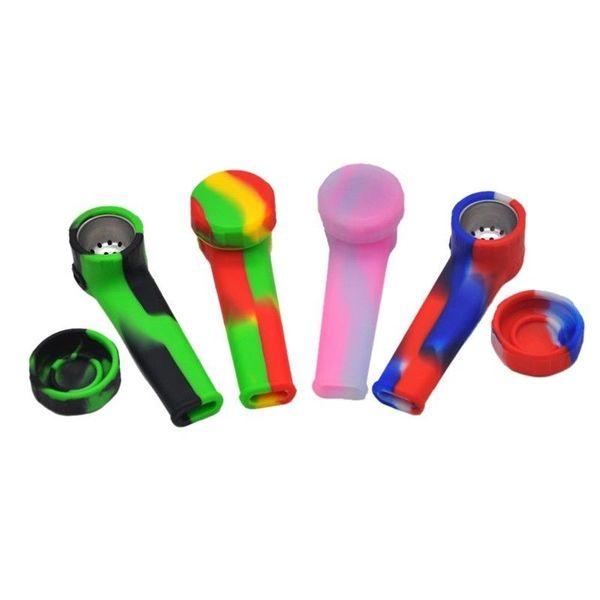 Silicone Pipes 3.5"
Length : 3.5''
Silicone Hand Pipe
With Metal Screen
100% platinum cured medical grade silicone
Flexible unbreakable (by dropping) construction
Assorted Colors, may have additional colors not shown
Flexible and strong! These colorful pipes are made from Silicone used in ovenware/bakeware coupled with a Food Grade Stainless Steel SAE 304 Bowl to create a simple piece for your enjoyment. What an innovation! No move worries about leaving a smell in your wood pipes or breaking your glass pipes!
Lightweight, portable & virtually unbreakable, they are easy to carry, easy to clean and fun to use. Featuring a side front shot hole and a clever spill-proof cap, you can pack it and pocket it.